Cher sells her piece of paradise
The pop-singer/actress has sold her house on Hawaii's big island at auction. It fetched $8.7 million, on the low side of its pre-sale estimate.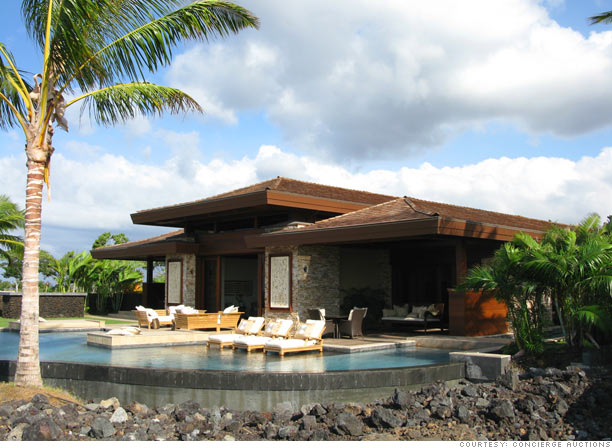 Cher acquired the land for her house in 2004 and construction was just completed. She never lived in the home.
Seven separate buildings comprise chez Cher: a main residence with its master suite, five guest houses and a media bungalow. They all share the infinity pool and a view of azure skies and deep blue sea.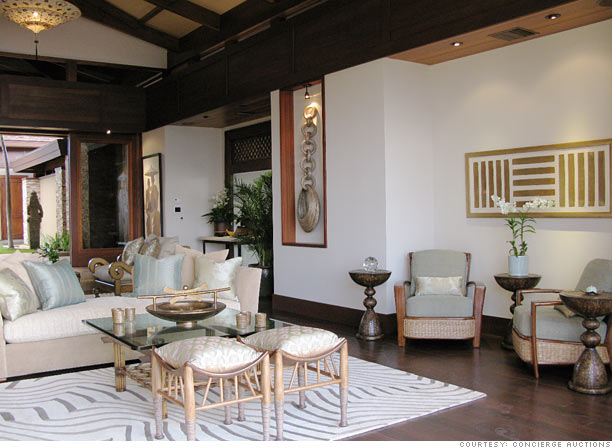 The furnishings are, naturally, in mint condition, as are the interior features, which include lots of tropical wood details. There are hardwood floors and baseboards, beamed ceilings and carved doors.
The rooms feature niches and built-ins that add both charm and interest to the design and are used to display art work and cabinetry to their best advantage. The house was sold fully furnished.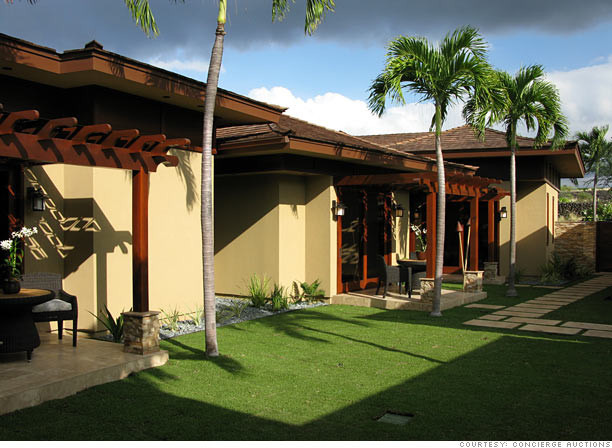 The design is a contemporary take of traditional Balinese architecture. The exterior combines stone and smooth stucco walls with extended eaves and dark wood posts and roof beams. All the separate buildings face a courtyard, arranged as a Zen garden.
The property is part of the Four Seasons Hualalai resort and so has access to all the hotel amenities, which includes the Jack Nicklaus designed championship golf course.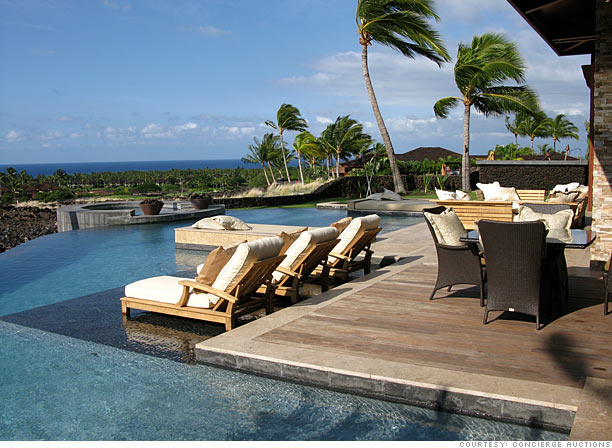 Trade winds cool the patio and part of the deck descends right into the pool itself so sun bathers can dangle their toes in the water from the comfort of their cushy chaise lounges.
Each of the guest suites has its own outdoor patio space. "It's like a little community," said Laura Brady, the co-founder of Concierge Auctions, which is handling the sale.